Construction Dispute Attorneys You Can Trust
Do you need experienced construction dispute resolution services for your Michigan construction project? It's not uncommon for disputes to arise between property owners and contractors due to a real or perceived violation of a contract and other disagreements. Achieving swift resolution through expert negotiation, mediation or arbitration can help you to minimize delays and avoid the cost and disruption of time-consuming litigation.
At Dingeman & Dancer, PLC, our trusted construction dispute attorneys provide expert legal consulting services designed to help you arrive at a reasonable resolution as quickly as possible. Choose our firm to get your project back on track with less time and hassle.
How Construction Dispute Resolution Services Help
When you are involved in a construction-related dispute, project productivity often comes to a standstill. Our attorneys can help you move forward by clearing up potential miscommunications and paving the way for negotiations. If the goal is to avoid litigation, it's necessary to tread carefully, which is why it's crucial to choose a law firm with a track record for success in construction dispute resolution services.
The Dingeman & Dancer, PLC attorneys specialize in commercial and residential construction disputes, so you can count on our team to provide the resolution services you need. We will carefully assess the construction contract and reasons for the dispute, and then work toward your desired outcome.
We Help You Avoid a Breach or Termination of Contract
Common construction disputes we handle include:
Misunderstandings regarding contract conditions
Contract delays
Failure in the administration of a contract
Unsubstantiated claims made by the other party
It's essential to secure construction dispute resolution services from Dingeman & Dancer, PLC as soon as possible to reduce the risk of breach or termination of the contract. For best results, take advantage of our legal services prior to the development of a dispute. We can optimize every stage of the construction process—from contract development to clarification of dispute clauses—enabling you to take a proactive approach to protect project deadlines and facilitate successful project completion.
Discover the Benefits of Alternative Dispute Resolution
At Dingeman & Dancer, PLC, we have handled hundreds of mediations and arbitration proceedings and understand that litigation is not always the best solution for our clients. Excessive delays that often come with litigation can end up costing you significant money and resources and can be a detriment to your reputation. While in some cases litigation is unavoidable, it is typically in your best interests to explore all your options for arbitration and mediation first.
Our construction dispute attorneys know the best methods and strategies to help parties reach resolution, and we will be by your side to walk you through the process from beginning to end. We make it a priority to advocate for your rights and keep your stellar reputation intact as we reach a satisfying resolution.
Achieving swift resolution through expert negotiation, mediation or arbitration can help you to minimize delays and avoid the cost and disruption of time-consuming litigation.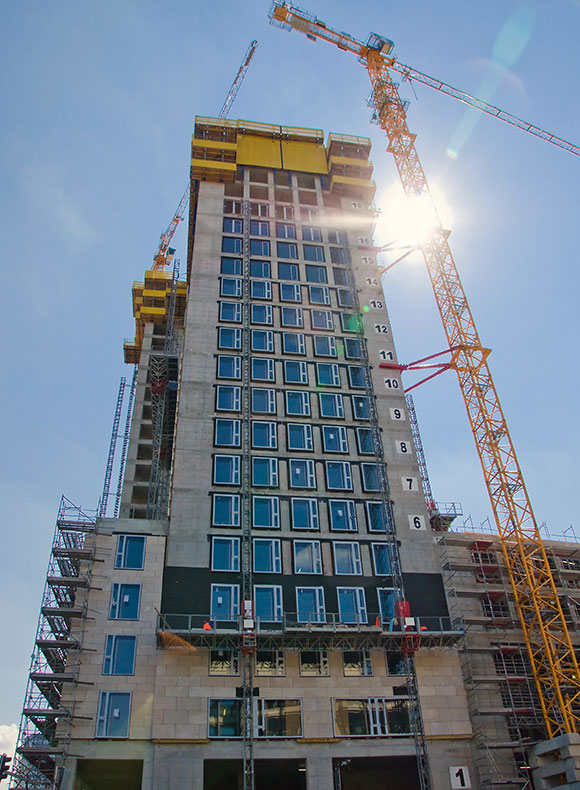 Let Dingeman & Dancer, PLC Resolve Your Construction Dispute
Our attorneys have extensive experience providing legal guidance to all parties involved in construction-related disputes. We are dedicated to staying up-to-date on ever-evolving construction regulations, procedures and laws, on all levels of government, so we can leverage our expertise to expedite your favorable construction dispute resolution.

If we determine litigation is your best option, you can count on our attorneys to provide aggressive representation in court to ensure optimal results. Knowing you have the Michigan construction law experts at Dingeman & Dancer, PLC on your side will give you peace of mind. We are committed to ensuring you achieve a successful outcome for your construction dispute.

When you call us, you get us. Call 800-626-0050 or request an appointment online.