Mark R. Dancer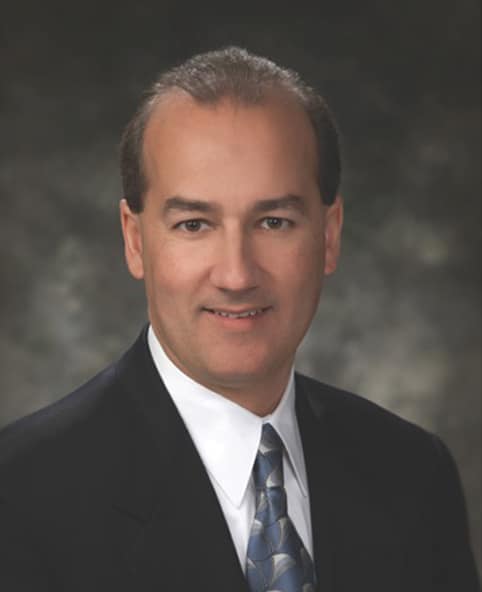 Mark R. Dancer was raised in Traverse City. After graduating from law school in 1986, he began his law career in Los Angeles, California, practicing there until 1993. While in Los Angeles, he had a sophisticated litigation practice, which included representation of many Fortune 500 companies spanning a wide variety of industries, including automotive, aerospace, banking, entertainment, real estate, construction, manufacturing, chemical, petroleum, food service, railroad, energy, insurance and vacation/resort, among others.
In 1993, he returned to Traverse City to join his lifelong friend, Dan Dingeman, in forming the firm that has become Dingeman & Dancer, PLC. Building on Mr. Dingeman's extensive transactional experience and Mr. Dancer's sophisticated litigation background, the law firm was launched.
Although Mr. Dancer's unique background and experience have enabled him to successfully handle a wide variety of legal matters, in recent years he has concentrated his practice in the areas of serious personal injury & wrongful death. Having been seriously injured when he was in college, he understands firsthand the challenges faced by those who have been injured by the negligence of others. He has obtained some of Michigan's largest settlements and verdicts on behalf of individuals injured or killed in all types of accidents, including motor vehicle and truck accidents, elevator accidents, oil field accidents, physical and sexual assaults, dog bites, premises liability claims, and product liability claims. In 2007, he obtained the 10th largest settlement in Michigan, as reported by Michigan Lawyer's Weekly. Mr. Dancer has received national recognition from Martindale-Hubbell, having received an AV rating, which is the highest level rating in the law profession for skill and ethics.
He also continues to practice in the areas where he gained considerable expertise while in Los Angeles, including environmental law, insurance coverage, business and commercial litigation, banking, collection, construction law, land use and real estate matters. His environmental experience encompasses the full range of government enforcement proceedings and private party litigation. He has represented clients involving hazardous substance cleanups, toxic tort claims, governmental cleanup demands, "superfund" litigation, and brownfield sites. In insurance coverage matters, he has represented policy holders on a wide range of matters. He has counseled and represented manufacturers (aerospace, chemicals, drugs, and building materials), banks and other financial institutions, railroads and other commercial entities in cases involving product liability claims, professional negligence, wrongful termination, pollution claims and toxic torts. These disputes have involved insurance policies issued by domestic and foreign entities, including comprehensive general liability policies, property and other first party policies, directors' and officers' policies, errors and omissions policies, workers' compensation and employers' liability policies, surety bonds, and environmental impairment policies, at both the primary and excess levels.
Mr. Dancer is also a skilled mediator, offering mediation as an alternative way of resolving all types of civil disputes. In addition to practicing law, he has actively acquired, owned, managed and developed commercial and residential real estate in Michigan, California and Florida.
Community Involvement
Rotary Club of Traverse City

Member, participation in the Annual Rotary Show, Strive Mentor Program, and Christmas Tables Committee

Brain Injury Associates of Michigan, Inc.
Traverse City Area Chamber of Commerce
Home Builders Association of the Grand Traverse Area, Inc.
North Central Michigan Home Builders Association
Y.M.C.A. Youth Soccer Program
Memberships
American Bar Association

Tort Insurance Section
Litigation Section

State Bar of Michigan

Environmental Law Section
Litigation Law Section
Negligence Section

State Bar of California
Michigan Association for Justice
American Association for Justice
Grand Traverse-Leelanau-Antrim Bar Association
Life Member of National Registry of Who's Who (published in the 2000 edition)
Presentations & Publications
"Prosecutorial Discretion on Trial," Ohio State Journal on Dispute Resolution
Appearances on "Ask the Attorney" radio show, WTCM 580-AM
Appearance on "Ask the Lawyer" TV show, CMU Public Television
Various presentations to banks, realtors, home builder associations and environmental consultants