Semi-Truck Accident Lawyers for Your Time of Need
In 2020 alone, there were more than 6,300 accidents involving trucks and semi-trailers across Michigan—and nearly 20% of those accidents resulted in an injury or fatality. Semi-tractor trailers are everywhere on Michigan highways and, unfortunately, the number of truck-related accidents have been on the rise. At Dingeman & Dancer, PLC, we bring decades of experience representing individuals who have suffered a wide range of personal injuries from an accident involving a truck, and grieving families who have lost a loved one due to a wrongful death.
A Michigan Semi-Truck Accident Law Firm
Personal injury accidents involving commercial trucks and semi-trailers are complicated cases that require a qualified truck accident attorney who not only understands the latest laws, but who can also navigate insurance claims and advise you about your options. Commercial truck drivers are typically insured for millions of dollars, but it can be difficult to identify those different lines of insurance.
The experienced attorneys at Dingeman & Dancer, PLC, know what questions to ask and understand best practices of proving a truck driver is guilty of negligence.
Why You Need a Michigan Semi-Truck Accident Lawyer
Trucking companies abide by their own set of safety standards and regulation. Federal law requires all drivers undergo background checks and periodic evaluations and limits the number of hours a driver can handle in a day, among other regulations. A skilled truck accident attorney understands all these regulations—both Federal and in the State of Michigan—and investigates your claim to place liability on the driver and trucking company.
When Injury or Death Occurs as the Result of a Truck Accident
Proving any type of injury can be difficult. Our attorneys are experienced in taking on the most difficult cases. Our law firm is committed to protecting our clients' rights, and we have repeatedly demonstrated an ability to succeed in the most challenging and complex personal injury and wrongful death cases, including those involving commercial truck drivers. Our verdicts and settlements are among the highest in the State of Michigan.
Truck Accident Attorneys on Contingency Basis
Accidents can be financially burdensome. A We know firsthand that accidents can be financially burdensome. A personal injury client may not always have the means to pay for costly litigation. At Dingeman and Dancer, PLC we remove the financial barrier to legal representation by offering our services on a contingency basis. Our fees are based on a percentage of our client's recovery.
Our Traverse City-based attorneys understand the intricacies of accidents involving commercial semi-trucks and can tackle the most difficult cases.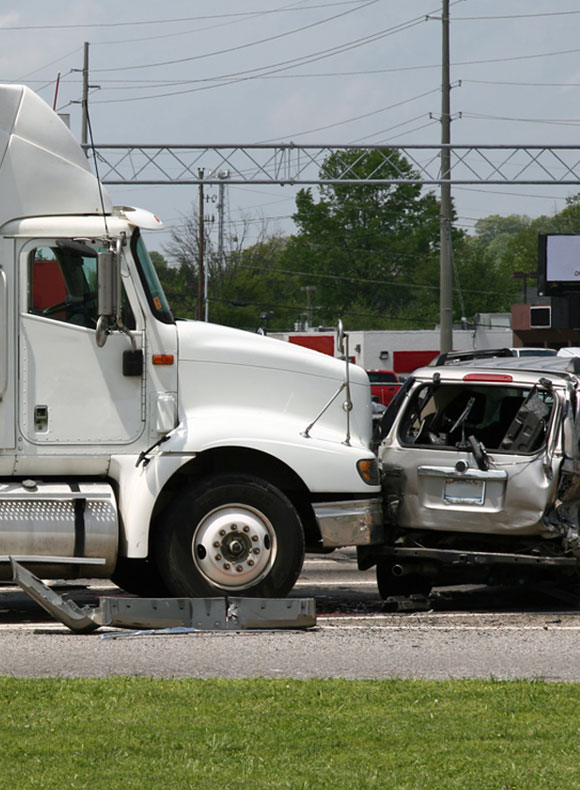 Find a Truck Accident Attorney Near Me
Don't leave your case up to chance. We strive to provide our clients with excellent service and total peace of mind throughout our engagement. By hiring Dingeman & Dancer, you're taking the first step to securing a settlement and result you deserve. If you or a loved one has been injured or killed because of a truck or car accident, call Dingeman & Dancer today.
You deserve an attorney you can trust. Choose Dingeman & Dancer, PLC to represent you and your loved ones in your time of need.

When you call us, you get us. Call 800-626-0050 or request an appointment online.