Michigan law places liability on the owner of a biting dog. If you have been bit or injured by a dog, let the experienced dog bite lawyers at Dingeman & Dancer, PLC help you get the results you deserve. Our team is committed to ensuring you have the expert legal services necessary to protect your rights and seek compensation, even in the most challenging and complex dog bite cases.
What to Do if You Get Bit By a Dog in Michigan
If you or a loved one has been bitten by a dog, time is of the essence. Be sure to:
Seek medical attention immediately.
Document the bite (time, location, extent of injuries, etc.) Be sure to ask for a copy of your medical records.
Report the incident to the police department or your local animal control office.
Seek legal representation from a trusted Michigan dog bite attorney.
Filing a report will not only help you receive compensation for your injuries, but may also help keep others safe. Dog bite laws may vary by state or municipality. Trust our Michigan dog bite attorneys to help you recover.
Secure a Tenacious Dog Bite Defense Attorney in Michigan
If you or your loved one has been bit or injured by someone else's dog it is important to choose a firm that specializes in and is familiar with Michigan dog bite laws, local ordinances, and local regulations. The right dog bite attorney will answer all your questions related to your case and walk you through the legal process step-by-step. At Dingeman & Dancer, PLC, we have helped countless clients who have suffered serious dog bites receive compensation through civil legal action. Our knowledgeable attorneys are dedicated to providing the representation you need during this difficult time.
Understanding Michigan Dog Bite Laws
When you or a loved one has suffered a dog attack, it is common to feel overwhelmed by the legal process and confused about the best way to proceed with your case. Knowledge is power, and our legal team is here to make sure you have the facts and information you need to move forward in your case with confidence.
Michigan Dog Bite Law Facts
Statute of Limitations

The statute of limitations for a dog bite personal injury lawsuit in Michigan is three years from the date of the bite to the date you file the lawsuit.
Michigan's Dog Bite Statute

Michigan is one of many states with a specific statute covering dog bites. MCLA 287.351 states that a dog owner is liable for a dog attack resulting in a bite under the following circumstances:

The injury is a direct result of the dog bite.
The person who was bitten did not provoke the dog.
The bite took place when the person was in a public place or lawfully on the private property of the dog owner, either as a guest or as someone performing work duties on the premises.
"Strict Liability" Rule

Michigan is considered a "strict liability" state, which means the biting dog's owner cannot avoid liability, even if the dog has not previously acted aggressively or bitten anyone prior to the attack.
Possible Defenses to Dog Bite Claims

Trespassing and provocation are the two primary defenses a dog owner may use against a dog bite claim. A dog owner can escape liability if the dog bite was the result of unintentional or intentional provocation. Similarly, a dog owner can escape liability if the bitten person was unlawfully trespassing.
Knowledge is power, and our legal team is here to make sure you have the facts and information you need to move forward in your case with confidence.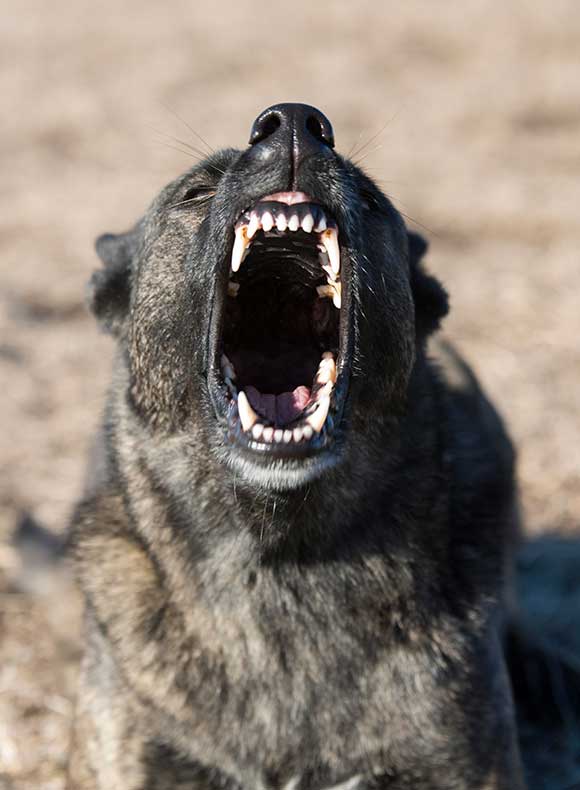 Find a Reliable, Experienced, Michigan Dog Bite Attorney Near Me
After the trauma of a dog attack, you deserve the highest quality of legal representation. At Dingeman & Dancer, PLC, our dog bite lawyers provide aggressive representation and always work toward the best possible results. We offer our services on a contingency basis so you can focus on your recovery, while we fight for your rights and compensation.

When you call us, you get us. Call 800-626-0050 or request an appointment online.