Auto accidents are a fact of life. As motorists, it's up to us to try to prevent them and to take the appropriate steps to take after one occurs. To be prepared for the eventuality of an accident, review our Michigan car accident checklist.
Michigan Car Accident Checklist
There are 6 steps you should take immediately following a car accident in Michigan:
Call 911
It's essential to get the police and medical personnel to your accident scene. Check on the other driver too, as they might be injured and need emergency medical attention. Although you shouldn't administer any medical aide, you can call 911 on behalf of the other party if they are incapacitated.

Move your vehicle from traffic
Because it can be unsafe to leave your vehicle in a traffic area, try to get your vehicle to the shoulder of the road if possible. Moving your vehicle won't impact the police report.

Collect the following information:

The other driver's name, license plate number, and vehicle information (make, model, color).
Pictures of the scene as a whole and any damage to your vehicle.
If there are any witnesses, and you're physically able to, gather witness statements and possibly collect contact information for a civil trial if needed.


Talk to the police when they arrive
Provide as many details as possible to the police, as their report will be important documentation for your insurance claim and any potential civil lawsuit.

Report the accident to your insurance company
When you've been in a major (involving injury, death, or just severe property damage) auto accident, you're obligated to report it to your insurance company. Many insurance companies allow you to notify via mobile apps or online. If not, make sure you call an agent once you have left the scene and can freely talk.
Contact an experienced Michigan car accident attorney
After an accident, you'll need representation to secure damages from the other party. A trusted, local attorney, like those at Dingeman & Dancer, PLC, is versed in all aspects of the Michigan Car Accident no-fault law, personal injury, and wrongful death lawsuits.
Choose Dingeman & Dancer for Your Car Accident Cases
For more than 30 years, Northern Michigan communities have trusted the team at Dingeman & Dancer, PLC to represent them in their time of need.
If you get in an accident and need representation, choose Dingeman & Dancer. Call 800-626-0050 or request a consultation online. When you call us, you get us.
Our attorneys are experienced in tackling even the toughest cases, convincing skeptics of the merits of a claim by offering credible and trustworthy evidence.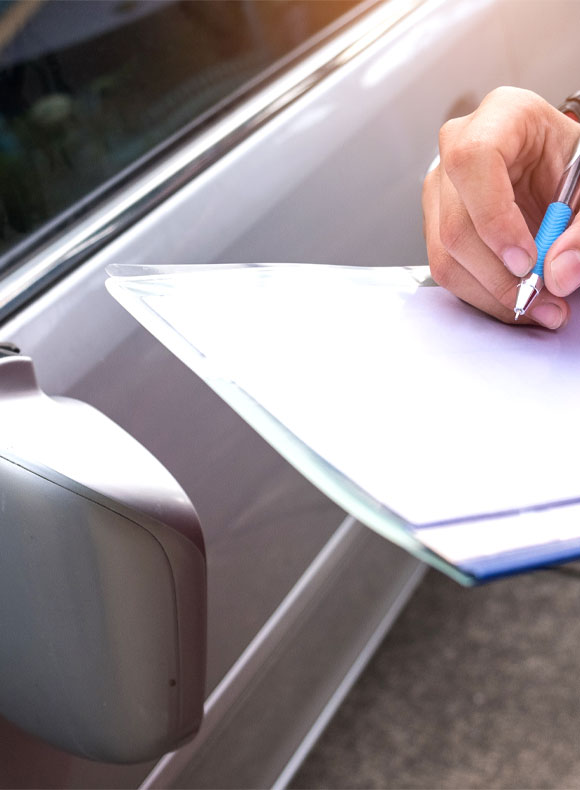 Find a Michigan Auto Accident Attorney Near Me
When you hire Dingeman & Dancer, PLC you're taking the first step to securing the settlement and results you deserve. If you or a loved one has been injured or killed as result of an auto or truck accident, look no further—we strive to provide our clients with excellent service and peace of mind throughout our engagement.

When every second counts, you need an attorney you can trust. Choose Dingeman & Dancer, PLC to represent you and your loved ones in your time of need.

When you call us, you get us. Call 800-626-0050 or request an appointment online.