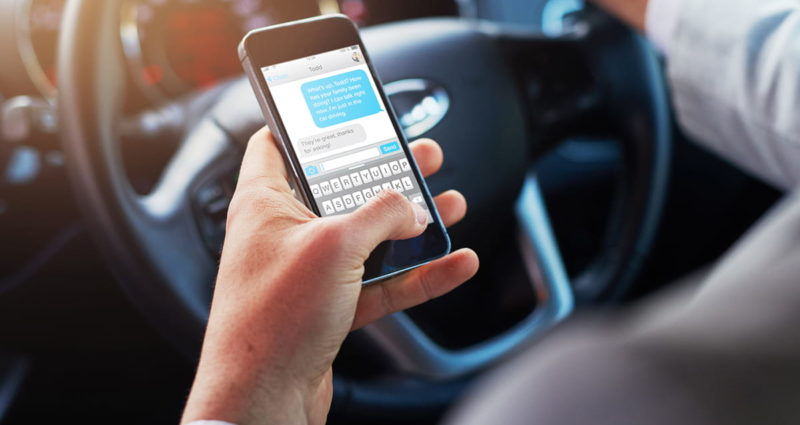 Beware of Distracted Drivers: Michigan Lawmakers Push to Limit the Use of Electronic Devices
---
By Ashley Wahl

Pursuant to MCL 257.602b, Michigan drivers are prohibited from reading, typing, or sending texts while driving.[1] However, MCL 257.602b does not prohibit the use of smart devices for emailing or using social media.[2] This is problematic because smart devices (i.e., smart phones and tablets) give drivers the ability to not only text and/or talk while driving but check emails, post to social media, use applications, and browse the internet. This undeniably puts innocent drivers at risk as it increases the number of distracted drivers on our roadways.
More troubling is that there is no statutory repercussion for drivers who email or post to social media while driving. Thus, while a texting driver who causes an accident injuring someone else could be per se negligent for their statutory violation, an emailing driver is not held to the same standard.
Recognizing the dangers associated with any smart device use while driving, Michigan lawmakers have proposed legislation to expand MCL 257.602b's texting ban.[3] The new legislation prohibits drivers from emailing, using social media, and watching videos while driving. Importantly, the legislation not only pertains to the use of mobile phones but also computers, tablets, electronic games, and cameras. A driver who violates these laws could be charged with a civil infraction.
If you were injured in a motor vehicle accident by someone using a smart device of any kind and would like more information regarding your rights to recovery, please contact the experienced personal injury attorneys at Dingeman & Dancer, PLC, (231) 929-0500, 100 Park St., Traverse City, MI 49684.
[1] See MCL § 257.602b.
[2] Id.
[3] MI HB4181, HB4198, HB4199, and SB0288.