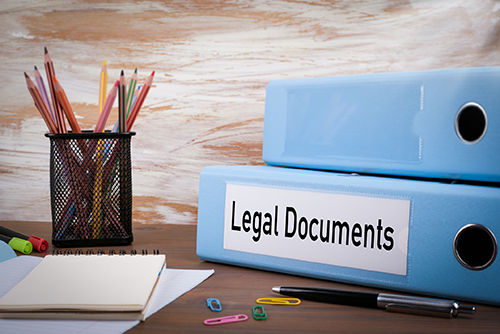 Change to Michigan Marketable Title Act Requires Property Owners to Take Action to Preserve Certain Property Interests
---
Author: Katie J. Sabo, Esq.
Earlier this year, a change to Michigan's Marketable Record Title Act ("Act") took effect that requires property owners to take action or risk losing certain property interests.
In general, the purpose of the Act is to ensure that a property purchaser obtains "marketable title." According to the Act, title is marketable if there is an unbroken chain of title for the past 40 years, subject only to claims and encumbrances that appear within the chain of title during those 40 years.[1] A property's chain of title includes all of the documents affecting that property that have been recorded with the county's register of deeds office. This means that a property owner holds title to the property free and clear of any interests created by documents that were recorded more than 40 years ago.[2]
It has been the long-standing practice of document preparers in Michigan to include a phrase at the end of every document stating that property is conveyed "subject to easements and restrictions of record." This had the effect of renewing all prior easements and restrictions affecting that property, even if those documents were recorded more than 40 years ago.
Under the recent amendment to the Act, that generic language will no longer have the same effect. Instead, the amendment specifies that in order to preserve an interest more than 40 years old, there must be a direct reference to the document creating that interest by liber and page number (which are identifying numbers assigned by the register of deeds) in the property's chain of title within the past 40 years.[3] If there has not, except in limited situations set out under the Act, that interest will be extinguished.
Accordingly, this means that Michigan property owners must record a notice to preserve interests affecting their property that are more than 40 years old. Due to the sharp deviation the amendment has from prior practices, the State legislature has given property owners a grace period until March 29, 2021 to record such notices.[4]
If you have questions about how this amendment may affect your property, please contact the experienced real estate attorneys at Dingeman & Dancer, PLC, (231) 929-0500, 100 Park St., Traverse City, MI 49684.
[1] MCL 565.101
[2] MCL 565.103
[3] MCL 565.101
[4] MCL 565.101; MCL 565.105