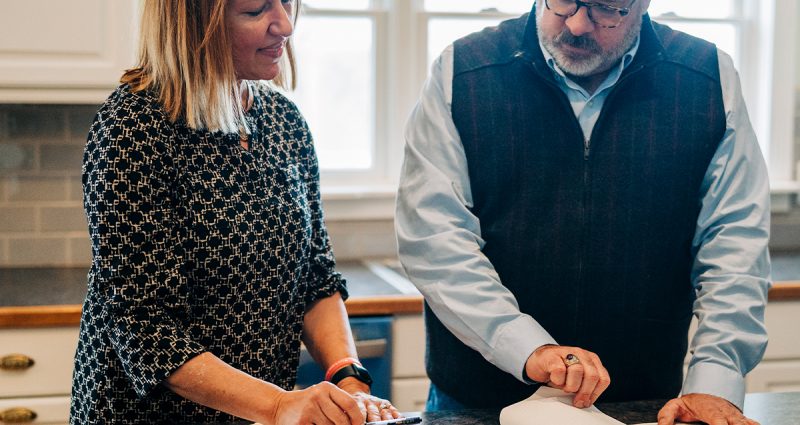 Do I Need a Lawyer for a Will?
---
The statistics don't lie: 100% of all humans are going to die someday. You probably own valuable items that you would like to leave to certain people upon your death. Writing your Last Will and Testament is your chance to make sure your heirs inherit the real estate, vehicles, jewelry and family heirlooms that you want them to.
If you pass away before you write a Will, your estate will become intestate. This means that a judge will appoint an administrator to distribute your property. This is governed by statute and may result in someone handling your affairs that you did not want involved.
Avoiding this situation is simple: draft your Will before it's too late.
You may wonder if you need to hire a lawyer to help you write your Will. The answer is that it is always a good idea to have an attorney help you through the process—but especially if you have family complications, many possessions or high-value assets.
What Type of Lawyer Do I Need for a Will?
When it is time to write your Will, an attorney with training and experience in Estate planning and administration will be able to 1) provide valuable advice and 2) ensure that your Will meets the State of Michigan's legal requirements.
For example, your lawyer can review your assets and help you decide whether a Last Will and Testament or a Trust is your best option.
What Can a Michigan Will Lawyer Do for Me?
An attorney who is well versed in Michigan Estate planning will help you outline a forward plan for all your assets.
He or she can also help you complete additional documentation that will make sure that all your end-of-life wishes are respected.
Including:
Beneficiary Designations
Assets such as retirement accounts and life insurance policies pass to Beneficiaries without having to be listed in a Will. That is why it's important to make sure you have designated Beneficiaries for each of these accounts. It is also a good idea to name Contingency Beneficiaries for each of these accounts in case something should happen to your initial Beneficiaries. If any of these accounts are listed in your Will, be sure the Beneficiaries match the ones designated with each account! If there are different Beneficiaries listed in the policy and in your Will, it can delay the distribution process and cause friction between family members.
Durable Power of Attorney
There may come a time when you are not able to make sound decisions regarding your assets. Granting Power of Attorney to someone else gives that person the power to make financial decisions and transactions on your behalf. Spouses often set up reciprocal Powers of Attorney, but in some cases, it makes more sense to designate another family member or third party.
Guardianship Designations
If you have children or plan to in the future, designating a Guardian to raise them in the event of your death is one of the biggest decisions you will make. Choose Guardians who share your values and parenting philosophy and who are willing to take on this responsibility. Failing to designate a Guardian could result in your children being placed with a family member you would not have chosen. Even worse, your children could end up wards of the state.
Healthcare Power of Attorney
If you are ever incapacitated due to illness or injury, a healthcare Power of Attorney grants hospital and healthcare decision-making authority to your Patient Advocate. Power of Attorney is usually given to a spouse or another close family member. Choosing a backup Patient Advocate is a good idea in case the primary is unavailable or unable to make decisions when needed. Be sure to discuss your wishes with these people to make it known what length of medical measures you are willing to pursue.
Find a Lawyer for Wills and Trusts Near Me
With an average of 20 years' experience with Wills and Trusts, Dingeman & Dancer, PLC are your Michigan estate planning lawyers. You can count on us to deliver expert advice and service in all areas of estate planning and administration. Call us at 800-626-0050 for help with your Will.
---