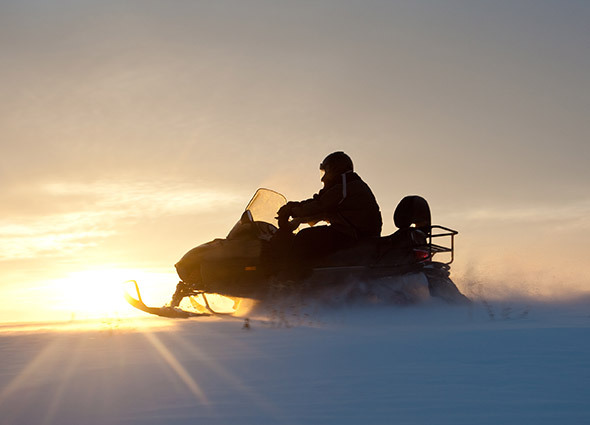 Does Michigan's No-Fault Insurance Law Apply to Snowmobiles?
---
As Michiganders head to snowy trails across our state, the risk of snowmobile accidents rises. On Michigan roads, our vehicles are protected by no-fault insurance up to individual policy limits, but does that apply to snowmobiles as well? Understanding your coverage for a possible snowmobile accident will give you peace of mind when you ride.
Michigan requires that motor vehicle operators maintain Michigan No-Fault insurance on their vehicles. A snowmobile is not considered a motor vehicle under Michigan's No-Fault Act. Therefore, a snowmobile operator cannot obtain Michigan No-Fault insurance for a snowmobile, and snowmobile insurance is not required.
Yet, it is common to purchase snowmobile insurance coverage. This insurance protects an at-fault snowmobile operator from potential exposure if a crash occurs. It may also provide coverage for an injured snowmobile operator or passenger's medical expenses and pain and suffering endured following a crash. 
Snowmobiles are not considered motor vehicles under Michigan's No-Fault Act because they do not have more than 2 wheels. Thus, unless a motor vehicle is involved in a snowmobile crash, a snowmobile operator or passenger will not be eligible for Michigan No-Fault coverage.
If the crash involves a motor vehicle as defined by Michigan's No-Fault Act, a snowmobile operator or passenger might be eligible for No-Fault coverage and may have a bodily injury claim against the at-fault motor-vehicle driver for pain and suffering damages.
If you've been in a snowmobile accident, it's important to contact an attorney to explore your options. Dingeman & Dancer has been securing settlements for Michiganders for decades, and we can help you. When you call us, you get us. Call 800-626-0050 or request a consultation online to learn more.    
---