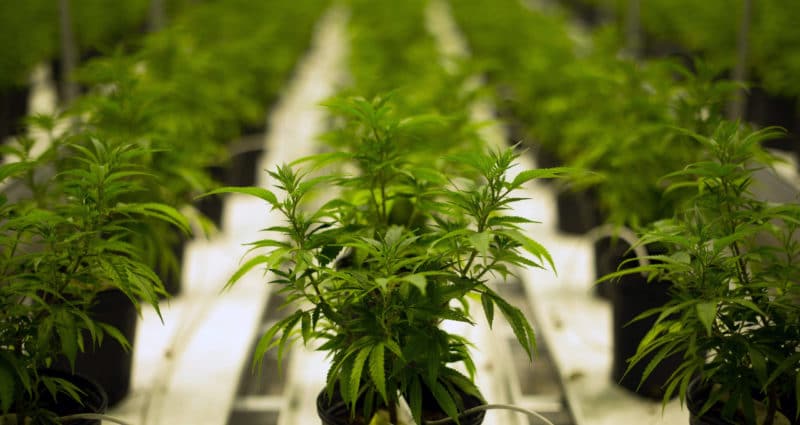 The Michigan Medical Marihuana Facilities Licensing Act: Taking Advantage of an Opportunity
---
Author: George E. Powell
Michigan, on the heels of economic hardship, recently amended the 2008 Medical Marihuana Act. The legislature sought to establish a framework for a responsible medical marihuana marketplace—as well as to expand tax revenue opportunity and promote job growth. Estimates have shown that that the state could generate between $44.3 million to $63.5 million a year in fresh tax revenue, and could create in excess of 10,000 new jobs.
Key Changes
On December 20, 2016 the Michigan Medical Marihuana Facilities Licensing Act ("MMFLA") took effect.[1] The amendment allows for the continued limited sale and purchase by individual license holders, though expands the law to allow municipalities to pass ordinances authorizing the establishment of medical marihuana dispensaries and facilities, create a new system to track the sale and purchase of marihuana, and impose an excise tax of three (3) percent on all medical marihuana retailers.
The MMFLA allows for five (5) types of licensed facilities to operate under the law: (1) Growing Facility; (2) Processing Facility; (3) Provisioning Center; (4) Secure Transporter; and (5) Safety Compliance.
The first and second classes of licenses are self-explanatory. The third—"Provisioning Center"—is simply a license to operate a retail space to sell product. The Secure Transporter license allows for individuals and businesses to store marihuana and transport it between facilities for a fee. The final license type, Safety Compliance, allows for a commercial entity to receive marihuana from a growing or processing facility to test for contaminants and tetrahydrocannabinol (THC) levels for safe consumption.
Application Process
The MMFLA makes clear that an applicant must be operating in a municipality that has adopted an ordinance approving the applicant's license AND have a license from the state. This tricky process requires the applicant to have local approval before state approval, and therefore requires the applicant to petition local municipality boards to consider and adopt a proposed ordinance. Currently, only eight (8) municipalities have officially adopted ordinances.
An applicant cannot apply to the state for a license of any kind under the MMFLA until December 15, 2017. This is to allow the Michigan Department of Licensing and Regulatory Affairs ("LARA") time to establish the licensing system and implement the system to track and sale mentioned above. This "system" is, essentially, a confidential statewide internet-based monitoring system for integrated tracking, inventory, and verification.
What this means is that the first licenses will not be issued until at least December 15, 2017. That said, Governor Snyder did not appoint the MMFLA Licensing Board until May 26, and the Board did not hold its first meeting until June 30. The Board most recently met on August 21, and identified several items that must be addressed before licenses are issued—including how to "transition" existing dispensaries, if not close them down altogether before allowing them to apply.
Needless to say, the implementation is in its infancy. The reality, therefore, is that initial licenses will likely not be issued until spring of 2018—and possibly later.
Taking Action
The delay should not be an excuse for inactivity of an interested applicant. Local municipality approval will take months of review, meetings and petitioning. Municipalities will hold open forums allowing residents to voice concerns over the proposal. Any significant pushback will only delay the process.
It is important for any potential applicant to have a seamless proposal generated as soon as possible. In addition, the applicant should be prepared to describe the specific type of license sought as well as the precise facility location(s). The applicant should also be prepared to answer inquiries regarding light, noise, smell, traffic, and crime impacts associated with the proposal.
A smart applicant will focus on presenting the benefit to the local community. Municipalities choosing to opt-in will have several revenue sources to feed from. First, there is the statutory $5,000.00 annual administrative fee from each applicant and license holder. Second, they will see revenue from property taxes—and, in some communities, proposed facilities will utilize commercial properties that are currently vacant or off of the tax roll due to foreclosure. Finally, the municipality will have access to "shared" revenue from the state tax coffers. The MMFLA requires that tax collections will be allocated, upon appropriation, to the state, counties, and municipalities in which a facility is located.[2]
The Zeitgeist
Medical marihuana sold and produced through a licensed, transparent and accountable system will promote business growth and competition. Patients and licensed customers will undoubtedly purchase their medicine from licensed provisioning centers (at an average retail price of approximately $290 to $400 per ounce). Simply put, any licensed facility could potentially be an extremely lucrative business venture.
A successful implementation—mirroring the successes of Colorado and Nevada—will only lead to legalized recreational marihuana. Several interest groups have already begun raising millions of dollars to pay signature-gatherers leading up to the 2018 General Election. Any current license holder will have one foot in the regulatory and marketplace door. The time to enter the industry for maximized profits is now.
Footnotes
[1] MCL 337.27101, et seq.
[2] Specifically, 25% to municipalities in which a marihuana facility is located, allocated in proportion to the number of marihuana facilities within the municipality.