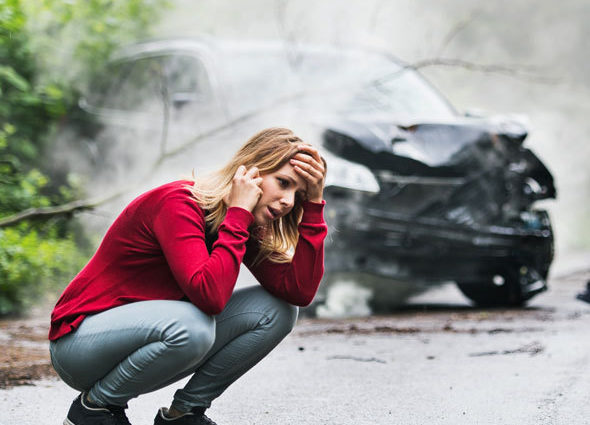 Understanding Car Accident Pain & Suffering Claims
---
If you or a loved one has been involved in a personal injury car accident, there is a good chance you're going to hear the term "pain and suffering." Understanding pain and suffering is important as you pursue your personal injury or wrongful death case.
What Is Pain and Suffering in a Personal Injury Case?
Pain and suffering describes the physical and emotional pain a victim sustains in an accident. In Michigan, a car crash victim can sue an at-fault driver for pain and suffering if the victim's injuries meet Michigan's threshold requirement of death, permanent serious disfigurement, or serious impairment of body function.
There are two types of pain and suffering for victims who survive an accident, but who are dealing with long-term effects after the accident: Physical pain and suffering; and emotional pain and suffering.
1. Physical Pain and Suffering
Physical pain and suffering relates directly to the victim's physical injuries, such as:
Strained Muscles
Pain
Brain injury
Nerve damage
Sprained muscles
Paralysis
Internal organ damage
Loss of limb
Broken or fractured bones

Calculating appropriate compensation for physical pain and suffering is complex and insurance companies frequently undervalue a car crash victims' pain and suffering. Thus, it is crucial to retain an experienced personal injury attorney if you feel that you are entitled to pain and suffering damages.
2. Emotional Pain and Suffering
A traumatic car accident can lead to serious mental and psychological distress. It can lead to several disorders or negative emotional responses to stress, such as:
Post-traumatic stress disorder
Loss of enjoyment of life
High anxiety
Insomnia
Anger
Chronic grief
Depression
Frustration

It's not uncommon for a victim to deal with these issues for many years following an automobile accident, so they should be compensated accordingly.

Hire a Pain and Suffering Lawyer
You should never pursue a personal injury case alone. Dingeman & Dancer has more than 30 years of experience in personal injury cases and has the skills and knowledge to secure the compensation you deserve. If you or a loved one has been injured or killed in a car accident, call Dingeman & Dancer, PLC, today. When you call us, you get us. Call 231-929-0500 or submit an inquiry online.
---