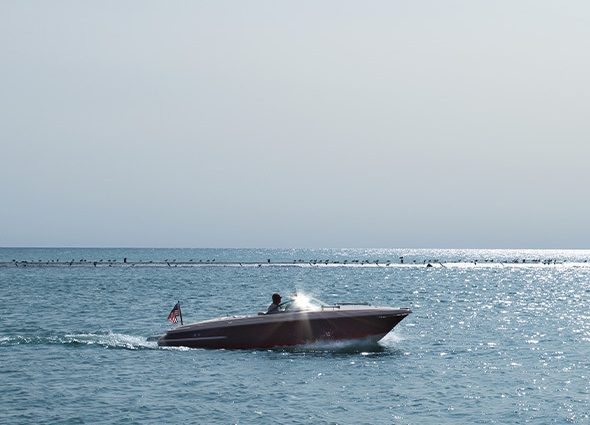 What to Do After a Boating Accident in Michigan
---
There is nothing that feels more like Michigan than navigating the shimmering Great Lakes or a beautiful inland lake in the summer on your boat.
Unfortunately, recreational boating can be dangerous.
According to the U.S. Coast Guard, 126 people have died and hundreds more injured while boating recreationally on Michigan waters since 2015. Nationally, those numbers are in the thousands.
If you or a loved one were a victim of a boating accident, you need an experienced attorney on your side to secure the compensation you deserve.
Michigan Boating Accident Laws
Michigan boaters must be prepared for an accident. We recommend familiarizing yourself with the following procedures, so that in the event of an accident, you know what to do:
Like other states, Michigan requires the operator involved in a boating accident to stop the vessel immediately and help anyone who is injured or in danger, unless it puts anyone else in harm's way.
Call 911 as quickly as possible after a boating accident. By asking a series of questions, Central Dispatch can determine the severity of the incident and send out the proper assistance. If someone is missing, for example, Central Dispatch will send the Coast Guard and likely a local police force to the scene of the accident.
If you do not have cellphone service, you can use a VHF radio to make a distress call. An additional benefit of making a distress call with a radio is that it goes out to all boaters, some of whom may be in the area and able to assist you before emergency crews arrive.
If you see someone in the water, throw them a rope or life preserver first, as it is not advised by the Coast Guard to jump into the water and attempt a rescue.
Medical care for the injured is a top priority after a boating accident. While it is important to make sure everyone is safe and stable, it is recommended to let first responders assist with more serious injuries and transport victims to a nearby hospital if necessary.
It is important to note that drowning is the most common cause of death in Michigan boating accidents.
If everyone is accounted for and in a position where they feel safe, start collecting information from everyone on board, including names, addresses, and phone numbers. It is also a good idea to take photographs of the visible injuries and damage.
When Is a Written Boating Accident Report Required?
If the extent of the injuries and/or the boat damage is bad enough (see guidelines below), the operator or the owner of each vessel involved in a boating accident is required to submit a Michigan Boating Accident Report to the nearest conservation officer or sheriff's deputy in the county where the accident took place. Even if a first responder came to the scene of the accident and wrote a report, you still need to submit the official Boating Accident Report with a local authority.
Federal and Michigan law requires the operator of any registered vessel used for recreational purposes to file a Boating Accident Report if any of the following occurs:
A person dies.
A person disappears from the boat under circumstances that indicate death or injury.
A person is injured and requires medical treatment beyond first aid.
Damage to the boat and other property totals $2,000 or more.
The boat is a complete loss.

You have 48 hours to file the report including any death that occurs within 24 hours of the incident. That timeline extends to 10 days if there was only damage to the boat.
Remember, since you called 911 at the time of the accident, the authorities have a record of the incident and any missing persons or possible deaths. The Michigan Boating Accident Report is a separate document that you must submit to the County Sheriff or local Coast Guard office.
The Michigan Boating Accident Report, which is available to download, is a key piece of evidence that can help with any compensation claims.
What Happens Next?
The proper authorities will determine who is at fault and determine the cause of the boating accident.
Operators who are found responsible for the accident could face any number of civil infractions, which can come with hefty fines. More serious offenses, including failing to report the accident at all, could result in a misdemeanor charge.
Victims may be entitled to compensation arising out of the accident as well.
You are entitled to compensation for injuries sustained in a boating accident if an operator was negligent. That settlement could include compensation for your physical pain and suffering and the loss of enjoyment of life. It can also include lost wages and medical expenses.
Additionally, you are entitled to compensation if your boat was damaged due to the negligence of another boater.
Choose A Qualified Michigan Boating Accident Lawyer
If you or a loved one were injured in a boating accident, it is important to choose an attorney experienced with Michigan boating accident laws.
As avid and experienced boaters, the attorneys at Dingeman & Dancer, PLC in Traverse City, Michigan understand the ins and outs of Michigan boating laws. Along with years of experience litigating injury-causing boating-accident cases, we use our in-depth knowledge to assist our clients in obtaining the compensation they deserve. Call 231-929-0500 or submit an inquiry online to speak to an attorney today.
---