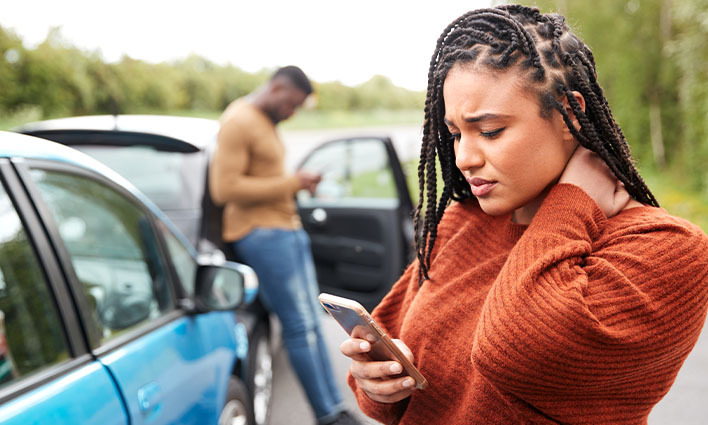 What to Do After a Car Accident in Michigan
---
Whether it's losing control on icy roads, a deer that jumps out of the tree line, or a driver not paying attention, you or a loved one will likely be involved in a car accident at some point in your life. According to Michigan State Police, in 2020, Michigan roads saw 245,432 crashes, making the daily average around 670.
With odds like that, it's important to know what to do if you are ever involved in a car accident.
No-Fault insurance can be confusing. Depending on your level of No-Fault coverage (PIP Coverage), your accident-related medical expenses may be covered regardless of who was at fault for the crash. However, assigning fault is still important, especially when a car accident results in death or a serious injury. In those circumstances, an at-fault driver may be responsible for the injured or deceased person's pain and suffering.
Assigning fault is not always black and white. Insurance adjusters notoriously find an innocent party partially at fault to diminish the value of a claim.
Although the circumstances of each accident are different, these are some basic steps that should be taken after an automobile accident:
Call 911 if able.
Take pictures. Responding officers are not always able to take pictures at a crash scene. Make sure you document the damage to your vehicle as well as the other vehicle if you are able.
Seek medical attention. If you are injured in a crash, seek medical attention immediately.
Contact your insurance company. You have an obligation to report the crash to your insurance company as well as your injuries.
If you were injured in a crash, you should contact an attorney to explore your options. An experienced attorney will help you maximize your medical benefits and any claims against an at-fault driver.
For over 35 years, Dingeman & Dancer has been helping northern Michiganders with personal injury cases of all kinds. If you believe you need representation after an injury or motor vehicle accident, request a consultation or call 800-626-0050 today. When you call us, you get us.
---